Wear them high wear them low, wear them to make your outfit go!
22nd Sep 2021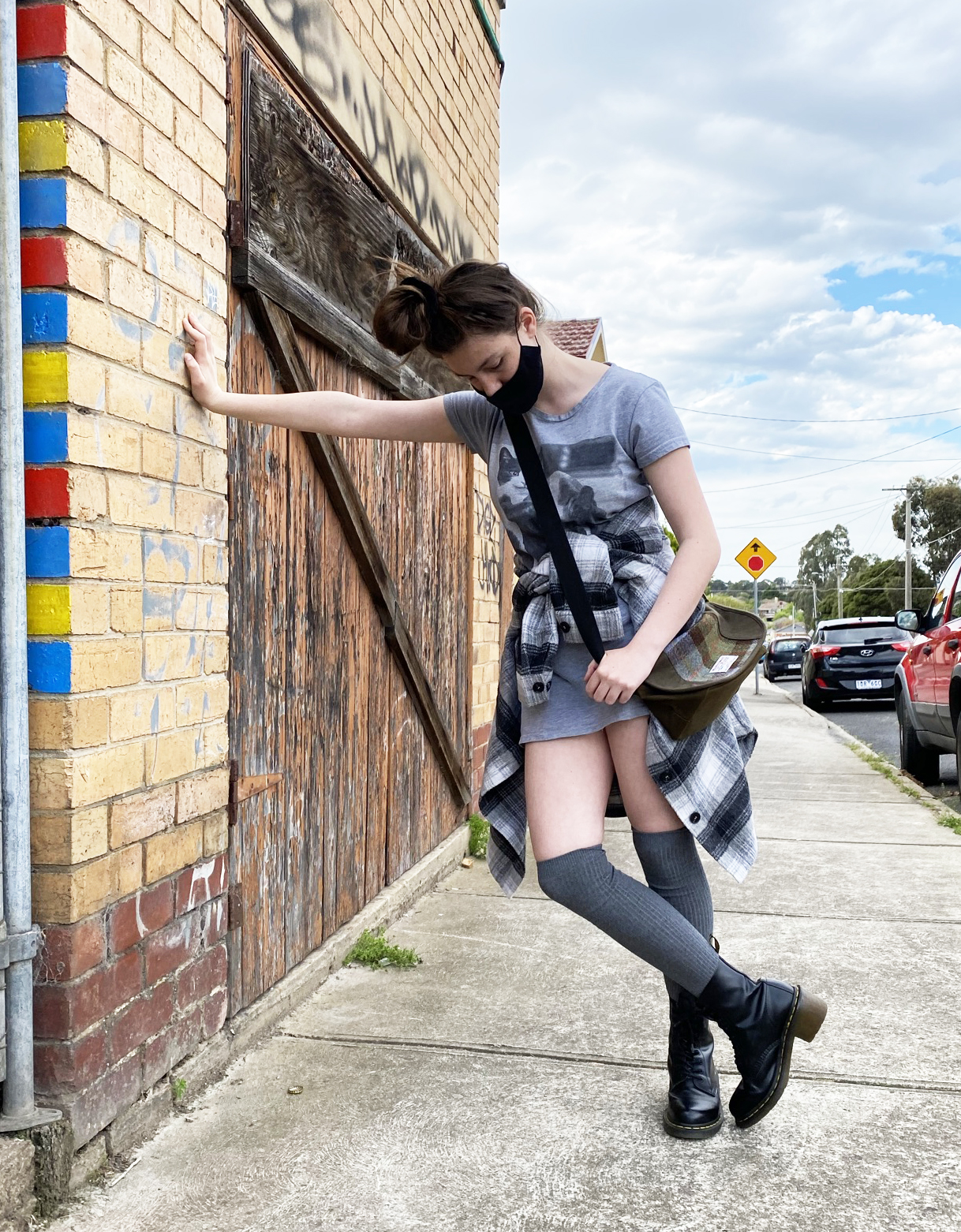 Stylish and super cute ways to wear thigh high socks.
Want a stylish and super cute addition to your wardrobe? Make a pair of thigh high socks a wardrobe staple!
There's something about thigh high socks - they say cute, sexy, sassy, fashionable and fun all in one. You can wear them high above the knee for a sleek line, or you can wear them low and scrunched up for a relaxed and cheeky look.
Thigh high socks are a fashion statement that will have you standing out from the crowd, and you can wear them all year round. They are ever so cute with little winter or summer dresses and skirts, or a pair of high waisted shorts as a stylish alternative to tights. Add a pair of flats or heels – both look great - and off you go.
You'll find them right here in wool, cotton and a range of blends.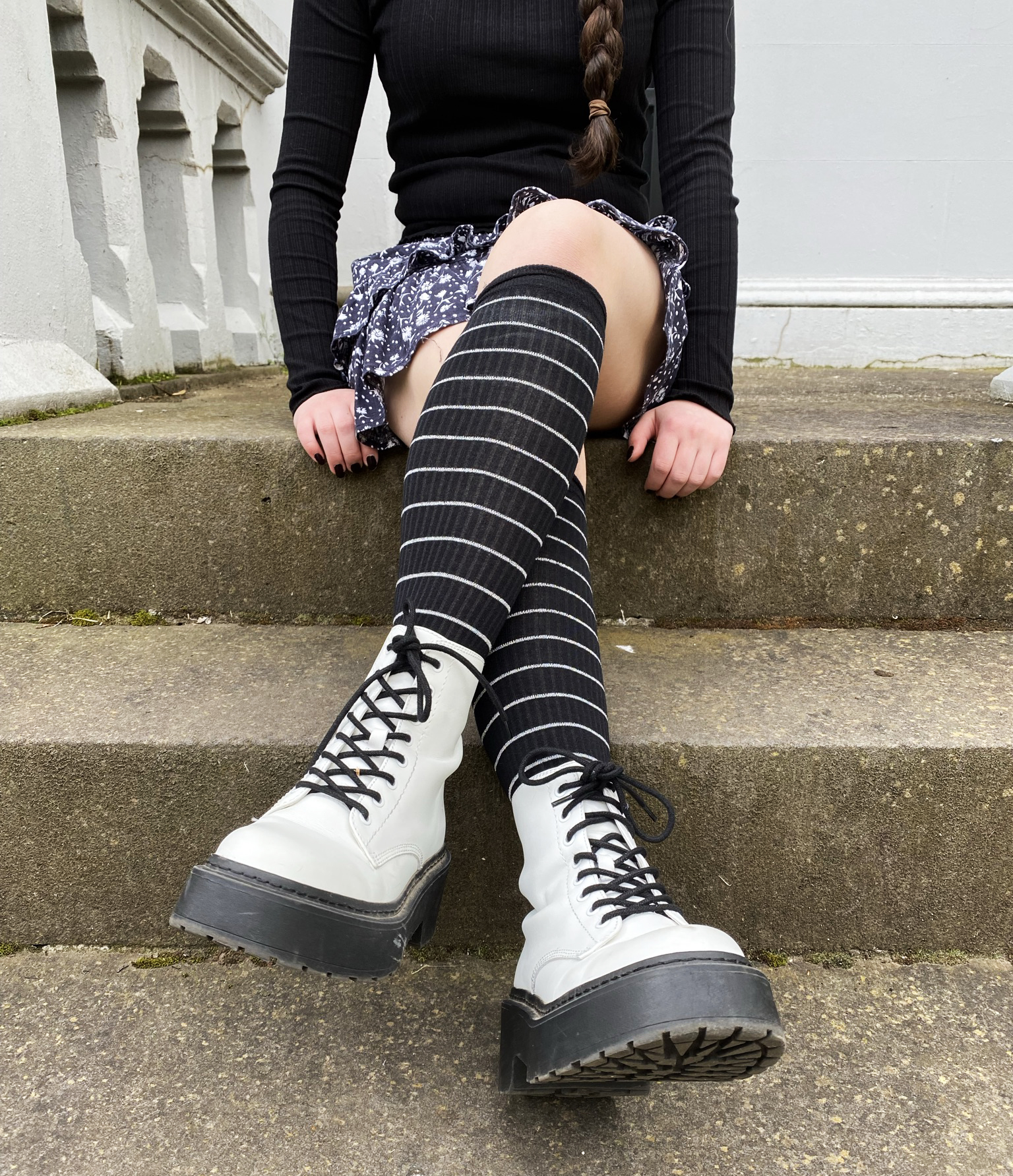 Sleek and sexy
For a sleek and sexy look, wear them up to the knee or over the knee. They'll accentuate the shape of your legs and leave an alluring view just where the socks end. Smooth, glamorous and sexy all at the same time.
Kawaii
Bring a little Tokyo street style to your outfit with thigh high socks. Wear them over the knee nice and high, or under the knee for school vibes! Slouch them down around your ankles with your favourite boots, runners or even sandals and hit the streets in sassy style.
Retro
Cool, hip and together. The 1960's retro and mod era embraced a level-headed style that will be with us forever. Team your thigh high socks with your favourite mini dress and peacoat and they work fabulously with tall or short boots alike.
Lounge
Comfortable in your skin, just the way you are? Great. This look will suit you. Casual, relaxed, a look that says "I'm on it." Couple your socks with your favourite sandals, just like your Dad used to, or still does. Match them with your outfit and have happy feet all day.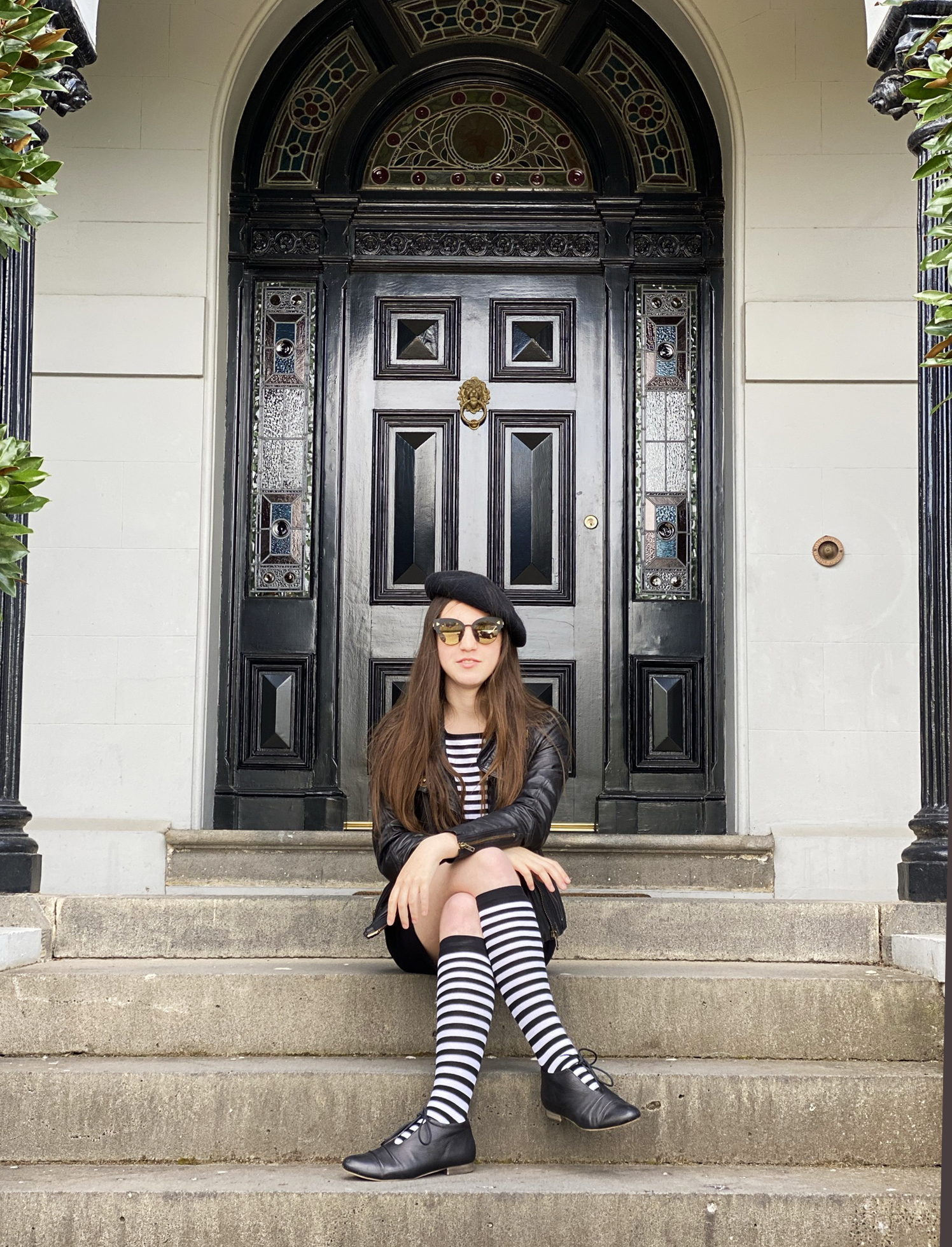 Buy quality merino wool thigh high socks
Make a statement and step out in absolute style with our range of Sock Café thigh high socks. Inspired by the pulse of the city, you'll love wearing our fine Merino wool yarns. They look sleek and cosmopolitan and even better, they feel fabulous!
Thigh high socks to celebrate your personal style. Spread the word and share sock-loving happiness with your friends!
Follow us on social media for new styles, designs, sales and more!