Revealed: The Best Diabetic Socks To Support A Happy And Healthy Life
5th May 2022
If you're living with diabetes, whether it's type 1, type 2 or gestational, know you're not alone. In Australia, 280 people develop diabetes every day. That's one person every five minutes!
Luckily, in the last ten years, there's been lots of research, and organisations such as Diabetes Australia are doing an incredible job at providing people with diabetes, and their support network, with an abundance of information and resources to help manage the condition.
Experts, like the ones at Health Direct, agree that maintaining a healthy diet, being physically active and taking the proper medication to manage your health should be at the top of your priority list.
We're here to tell you of a few lifestyle hacks (that you won't hear anywhere else), like investing in a diabetes-friendly pair of socks that can help to manage your condition.
Why foot care is essential for people with diabetes
Many people don't realise that foot care is critical for managing diabetes. Diabetes can affect your nerves and reduce blood flow to your feet, leading to poor blood circulation. To keep those blood cells happy, keep feet dry by wearing socks made from breathable, moisture-wicking material - that's why it's important to take care of your feet.
People with diabetes experience signs such as dry feet, minor cuts, or blisters taking longer to heal are all diabetes symptoms. These signs should be taken seriously - otherwise, they can lead to infections if not taken care of properly. It may seem obvious, but poor quality or uncomfortable socks can make this worse, and that's why people with diabetes must have the proper protection for their feet.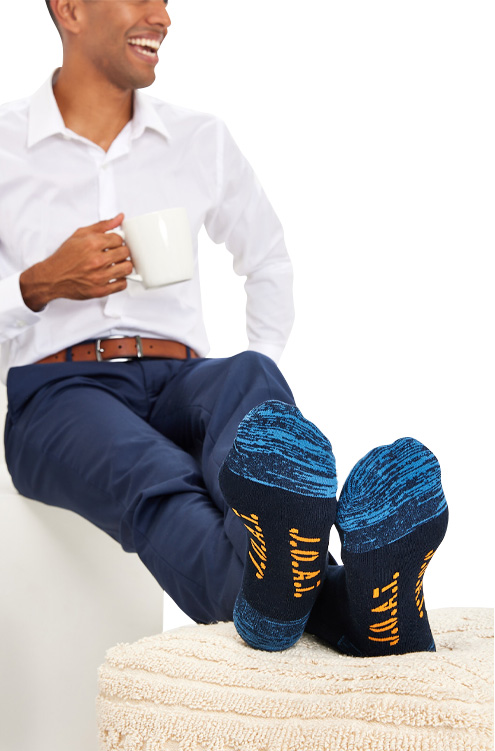 Why are socks important, and how they can help blood circulation
Avoid tight socks; the idea is to enhance blood circulation without being 'too tight'. High-quality socks will protect you from those nasty cuts and bruises and reduce the risk of a foot injury. Ultimately, your diabetic socks should sit freely on your foot and not be restrictive around the ankles and legs.
Therapeutic socks, like our Benefeet Bamboo socks, are a great choice. The loose and comfortable style is designed not to slip - even after hours of wear and they're helping people with diabetes, poor blood circulation, foot complications and, swollen or thick ankles get the most enjoyment out of life.
Now, let's uncover the best diabetic socks for people who want that extra lifestyle support and find the perfect socks for your feet:
JOAT Top to Toe Comfort socks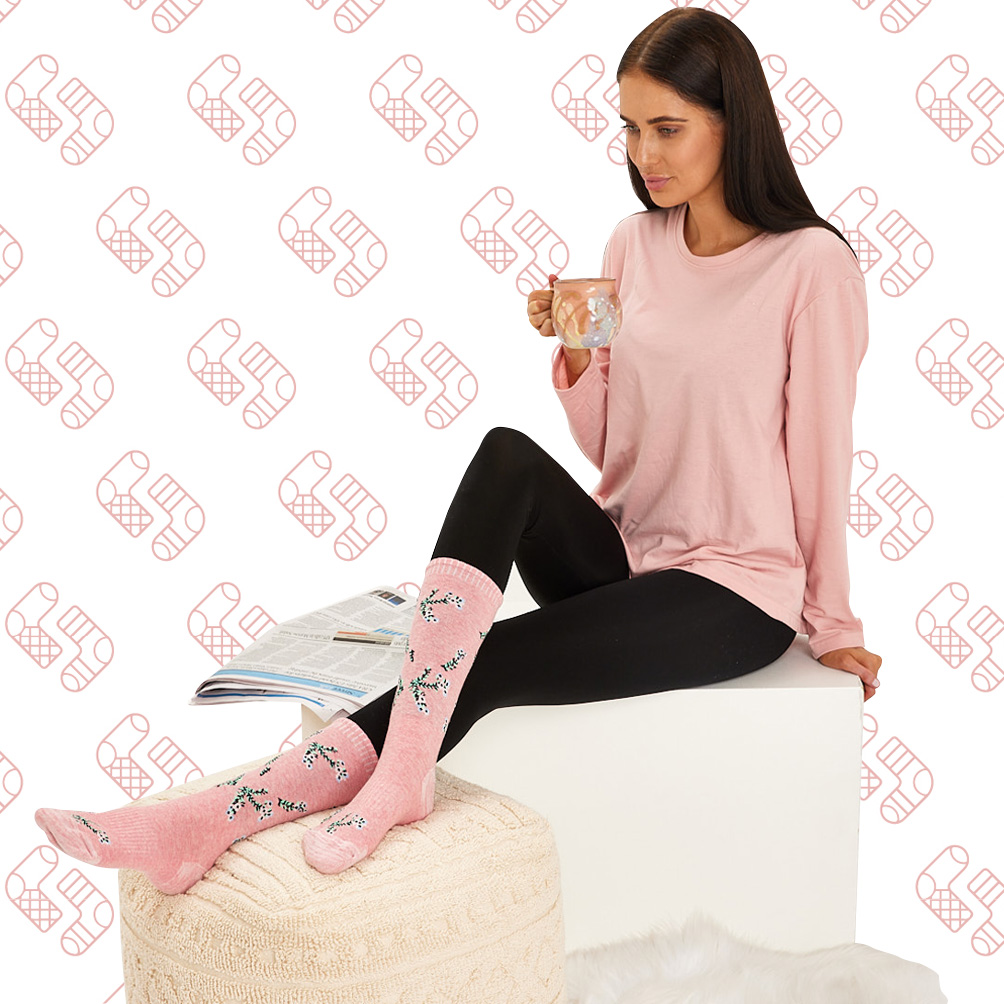 Comfort is key! And the JOAT Top to Toe Comfort socks definitely delivers on that promise. Featuring a seamless toe and non-elastic top, which is vital for healthy blood circulation for people living with diabetes, makes this style one of our favourites.
The arch support, reinforced heel and toe, and extra padding around the heel pocket reduce restrictions, irritation, and poor blood circulation and provide additional comfort.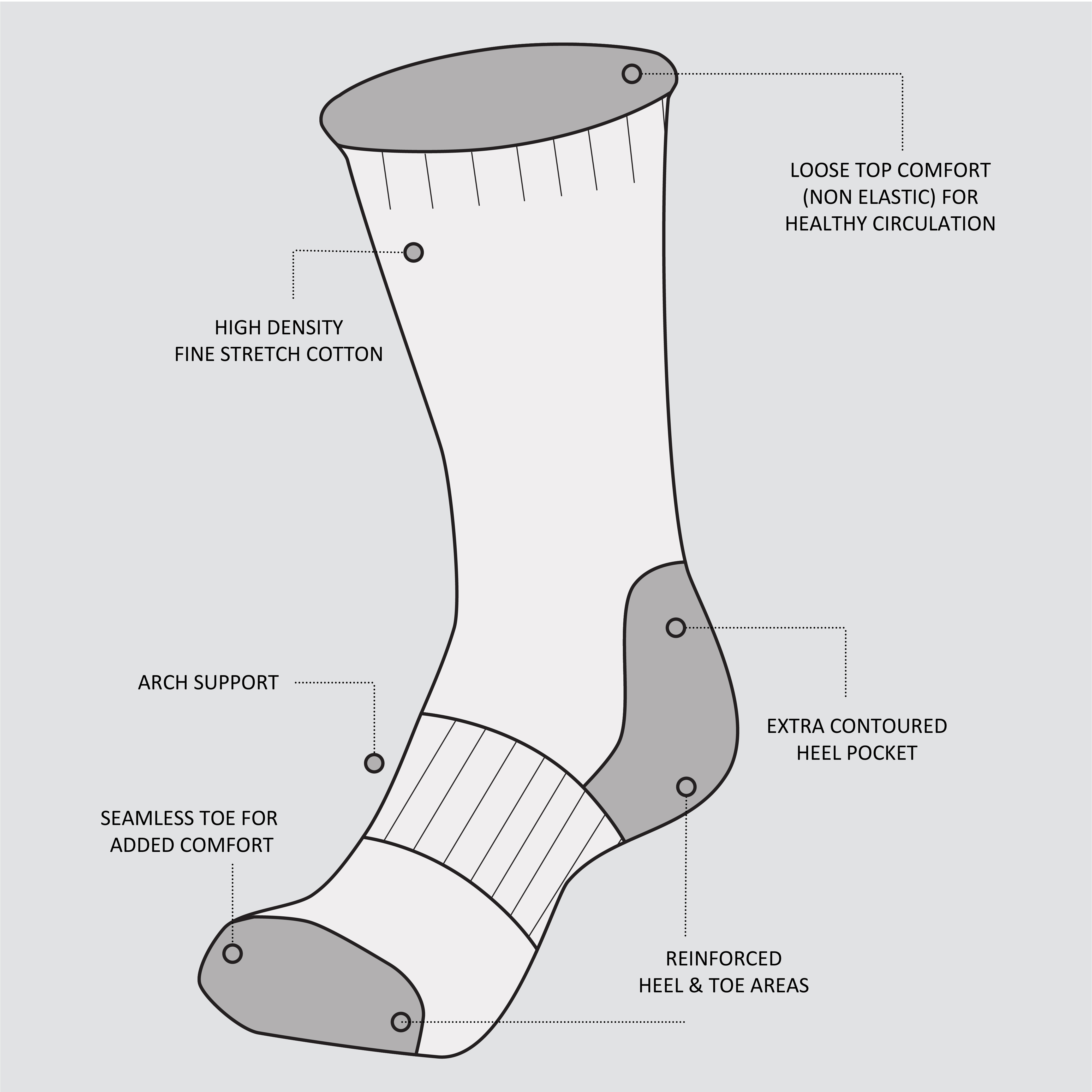 Coming in a range of colours (such as space dye, prints and basic) and sizes, the blend of cotton and stretch fabrics feels super soft on the skin. Contrary to compression socks, they hug your feet without feeling too tight. These socks are designed to feel comfortable and supportive from the moment you put them on to the moment you throw them in the wash.
Benefeet Bamboo socks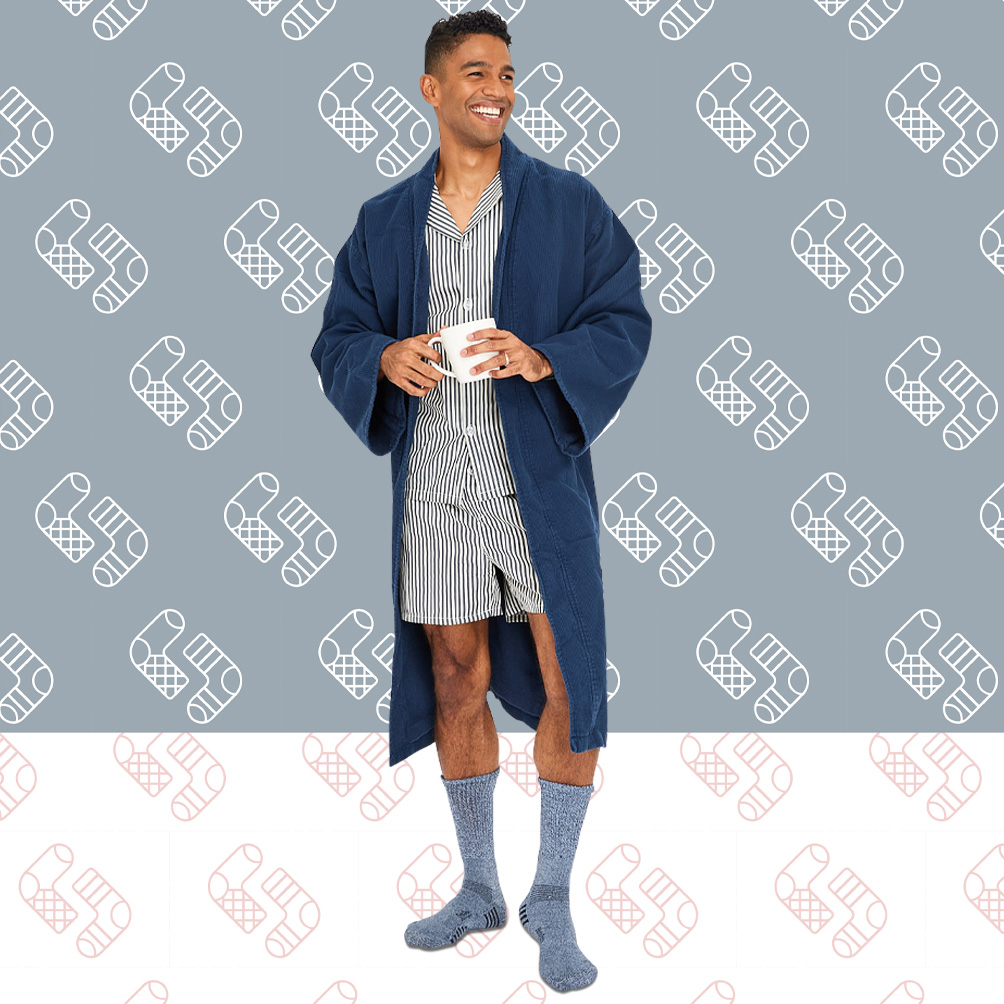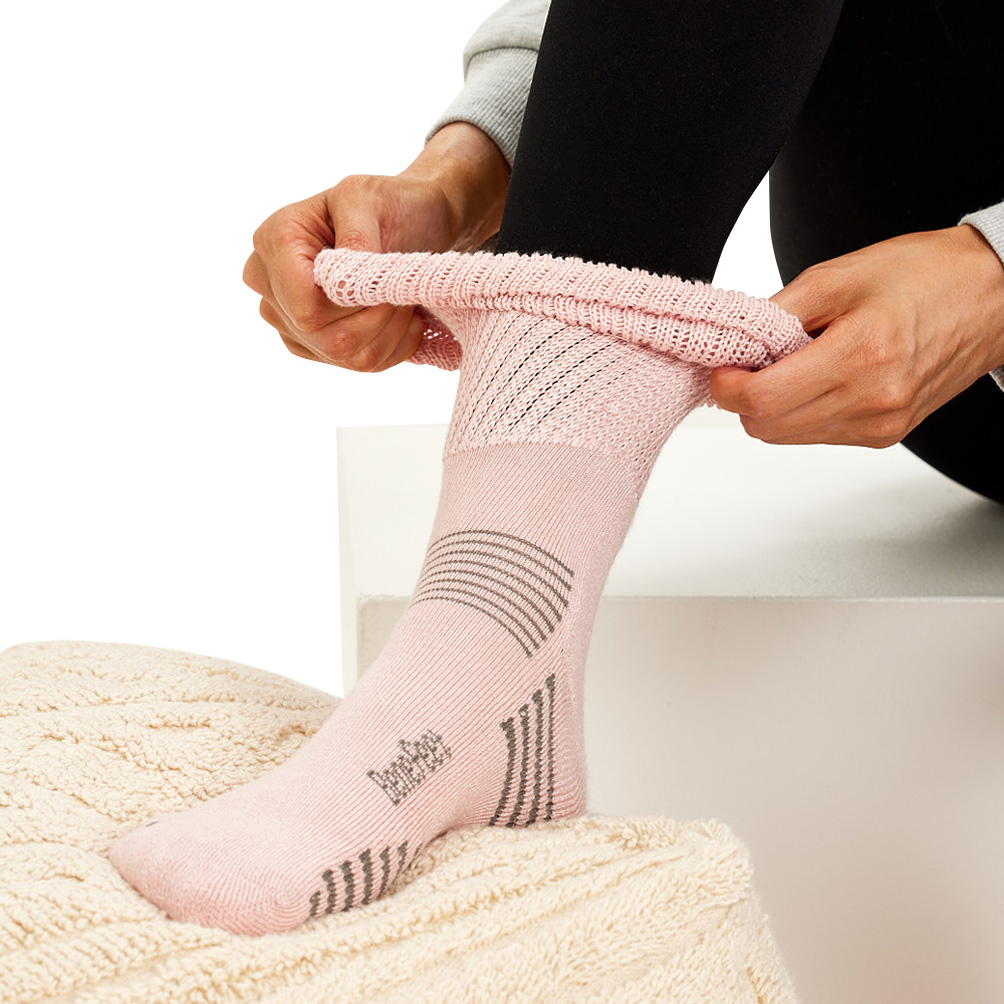 With a relaxed fit and wide knit construction to promote healthy blood flow, the Benefeet Bamboo socks include a 'y' shaped heel pocket that creates a snug fit around the foot and helps reduce slippage.
Ultra-comfortable, and soft, thanks to the blend of natural bamboo fibres and polyester to keep them in shape - they're the ideal addition to your self-care pack.
Here are a few more reasons why Benefeet Bamboo socks should be your go-to diabetic socks:
- The extra padding reduces the risk of cuts, bruises and blisters.
- The ergonomic design of the sole supports you if you're on your feet all day long!
- The anatomically shaped cushioned sole has unique massaging coils that fit both feet.
Bonus! The Benefeet Bamboo socks include innovative silver ions technology, which controls odour-causing bacteria - helping to keep the socks hygienic and fresh. What are you waiting for? A healthy foot is a happy foot!
Share your diabetic sock stories with us over on Instagram, @socks.com.au, for a chance to be featured!